Baby It's Cold Outside
In fact, it's freezing outside, but here in Monkeyville, it's nice and cozy, because as a Special Hanukkah treat, Eli Monkey made matzo ball soup! Eli Monkey, being a college student (going to Harvard), and Sirus Monkey, being an artist don't have a lot of gifts for each other. Instead, they're showing that the love each other in more meaningful ways.
YUM!!!
Eli Monkey is quite the cook, but he admitted to using his Mommy's secret recipe.
Lots of veggies (carrots and celery), lots of matzo balls, lots of noodles and left over turkey from Thanksgiving*.
It was also time to light the menorah.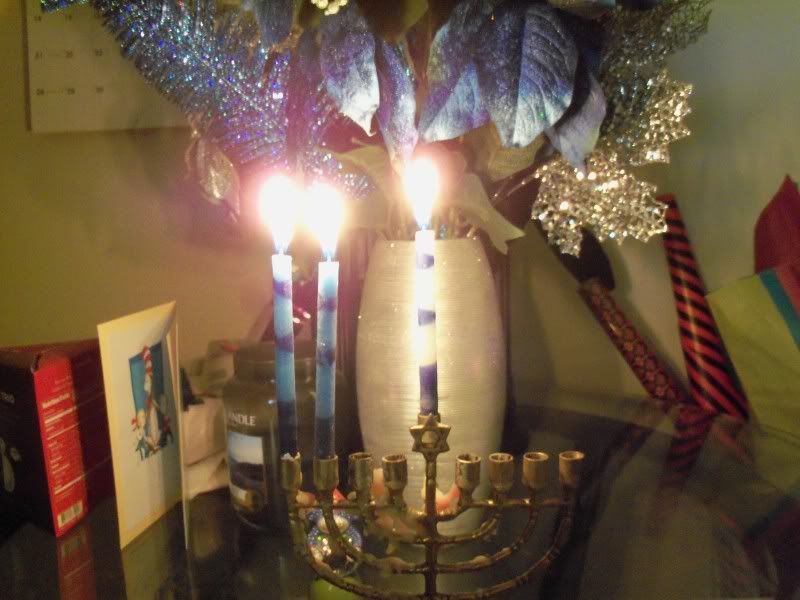 Pretty! Also, next year, we buy the same candles, because these ones, while expensive, don't drip!
Happy Sock Monkey Month Everyone!
*There is also a bit of rabbit in there, which was left over from dinner Sunday night. Rabbit tastes pretty much like dark meat chicken, so you can't even tell it's in the soup. It's what we had.