It's day 5 of Hanukkah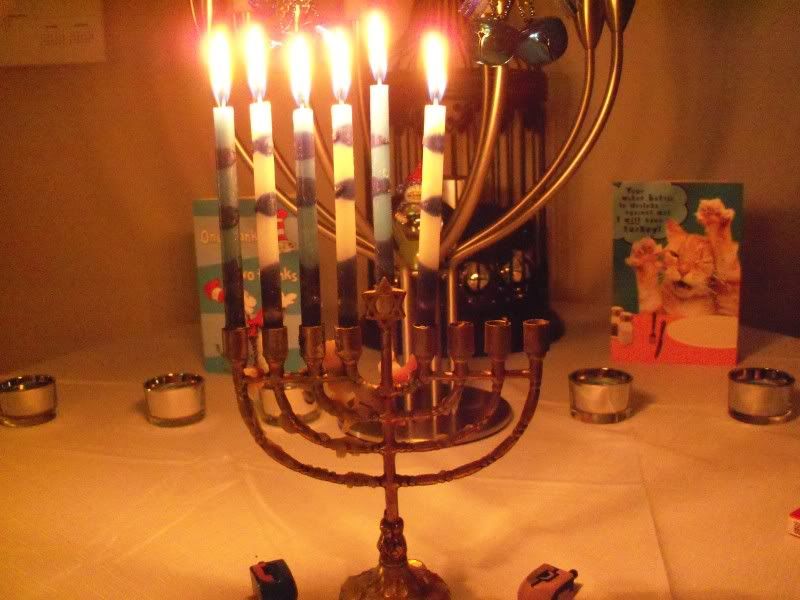 Today, it was a visit to the Monkeyville Tattoo Studio for Sorento Monkey. Eli and Sirus Monkey were there to hold his hand, but Sorento was too tough for that and just gritted his teeth.
Step one, the layout.
Have to make sure that tattoo is on right, and doesn't end up saying "WOW" instead of "MOM".
Second step, black "ink".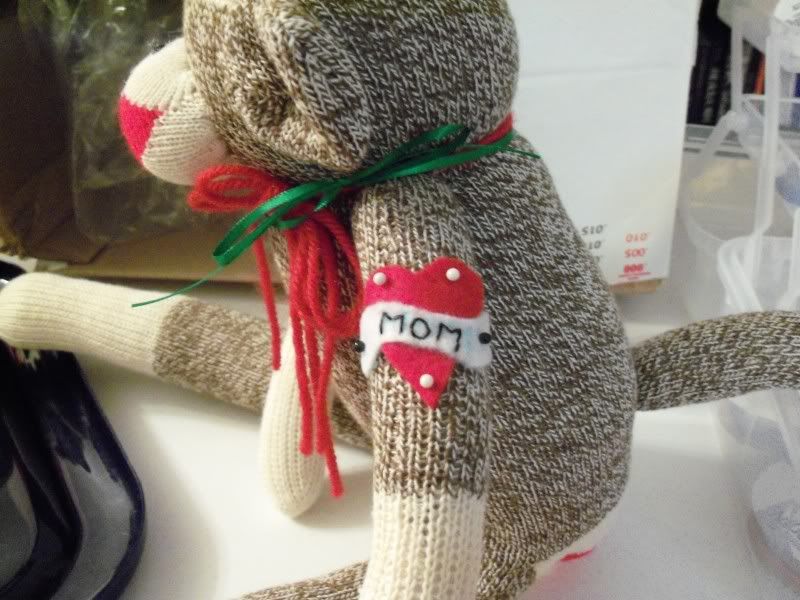 That's the hardest part, but not painful for Sorento since it was done off of his arm.
Next step, the white and red ink. This had to hurt:
That is one big needle. Three inches to be precise.
Finally, Sorento with his finished tat:
Aw, cute, widdle tough guy!!!