Love is in the air here in Monkeyville! I know that Eli and Sirus have something planned, but they've been quite mum on the subject whenever I ask. Maybe because sock monkeys, unlike real monkeys, are always quiet. Of course, there's also the Very Special sock monkeys for Valentine's Day too, which are making the house look quite festive.

I've never been a big Valentine's Day person myself, but I have to say, seeing the monkeys all dressed up for the holiday has put me in the spirit. Usually, I think of this time of year as Cadbury cream egg time. Oh how I love those little chocolate eggs filled with mysteriously delicious goo. *Gets egg. Noms egg*

While I nom my cream egg, here's some sock monkey photos for your enjoyment.
What I've been working on this weekend:
That's a Valentine's Day Ninja in the back.
Even Ninjas need some love!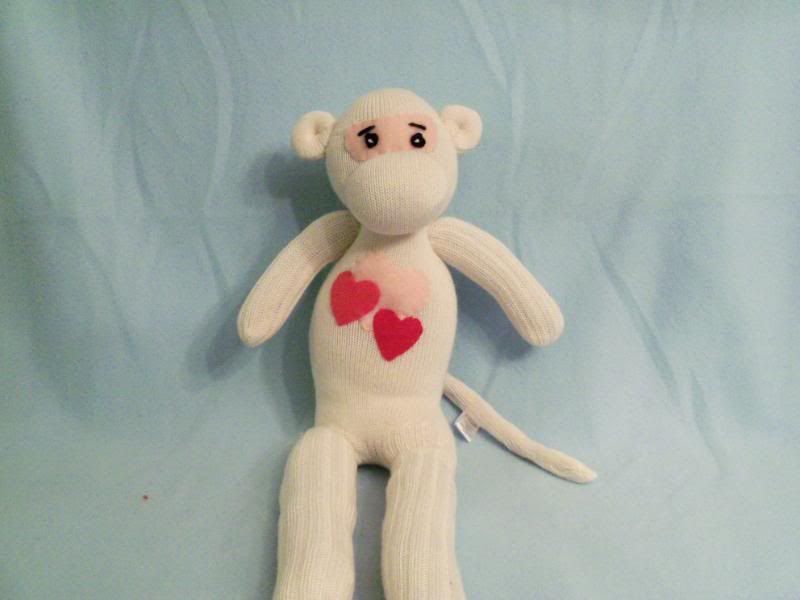 I was trying a new technique for sewing the monkeys, so this guy has a longer body than I typically give them. I may put him up for $20 on Etsy instead of the typical Ninja price of $25. There's nothing wrong with him, I just don't think he's quite perfect.
Yeah, for some reason, sock monkeys are all male in my head.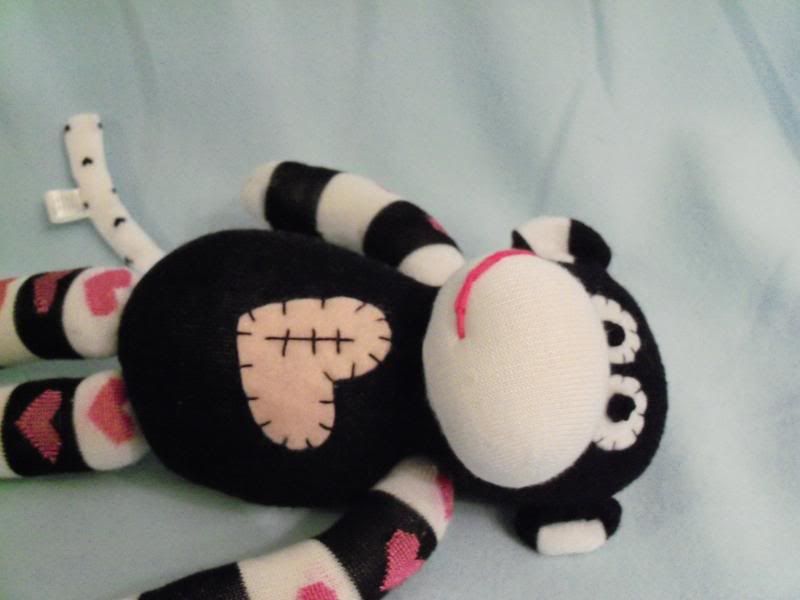 This guy is one of the heartbreakers. He's sporting a broken heart of his own after all.
He doesn't look too upset about it though.
I'll be honest, I REALLY wanted to make this guy a skeleton, but I really couldn't without him looking too much like the Zparkleys skeletons. I certainly didn't want that, so I settled for skeleton-esque details.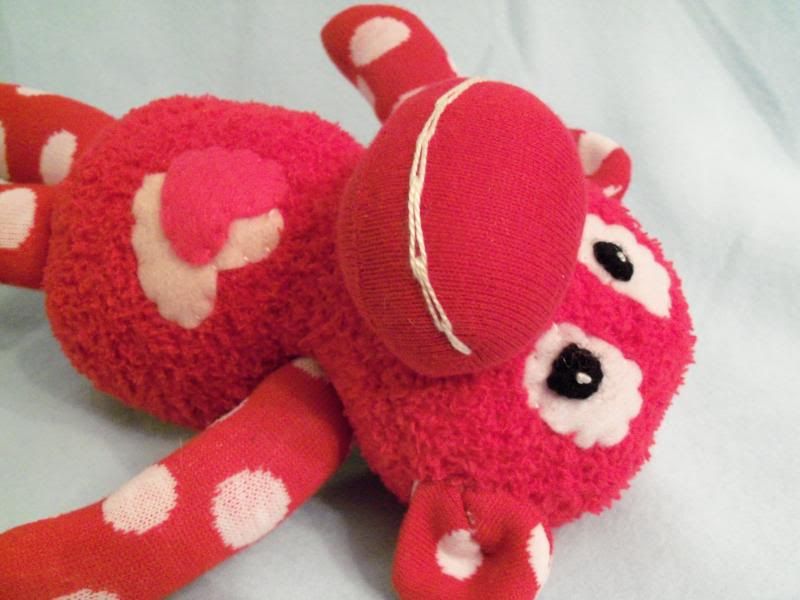 These socks screamed to be made into a sock monkey, but they were ankle socks, so I had to improvise. The fuzzy body means he's extra cuddly.
Okay, even I can see this is a girl sock monkey. Not sure what her name is yet, but she has a lot of personality (she posed herself like that).
This is Jasper. He's the first I've done in homage to vintage cartoons, and while I wanted to keep him so bad, he's already sold and in his new home.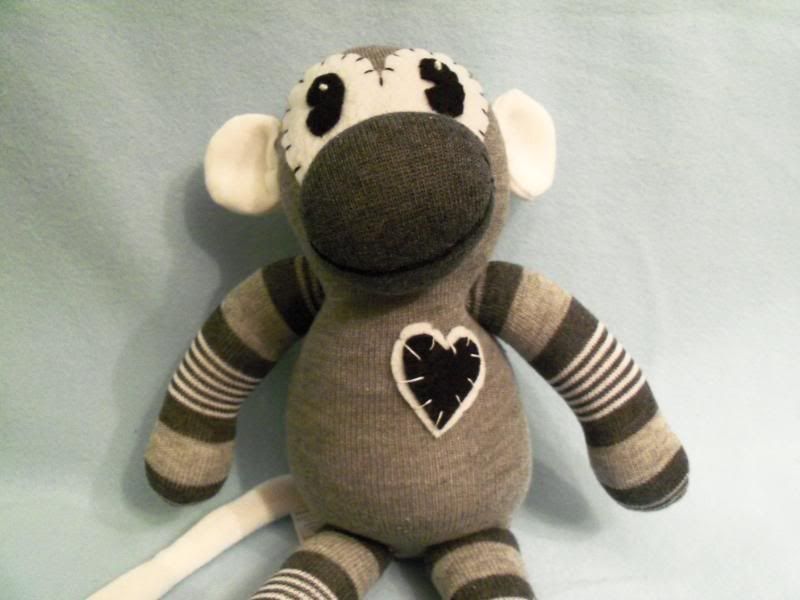 He's made from various ankle socks, because I saw these in the men's department of a store in the mall, and I just had to use them to make these monkeys.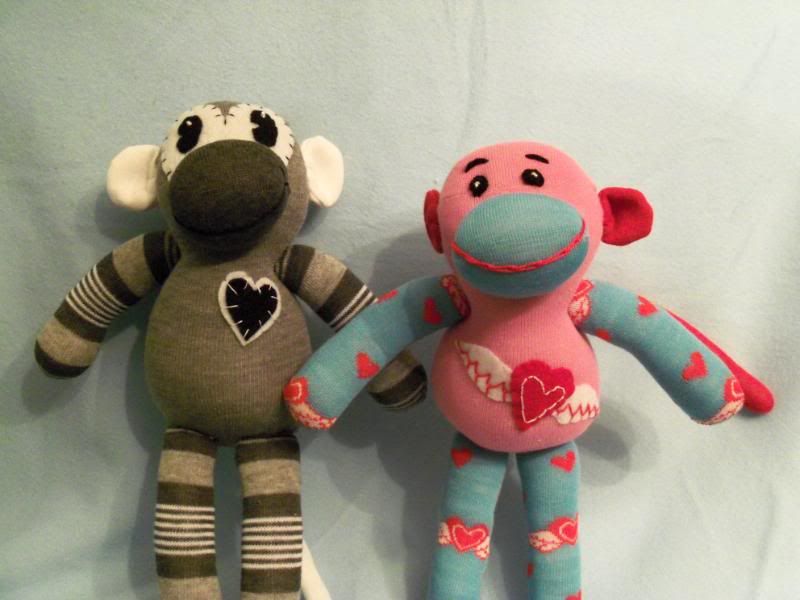 Before he left for his new home, Jasper posed with Val, the second Valentine's Day monkey. I have to admit that I love the socks Val is made out of.